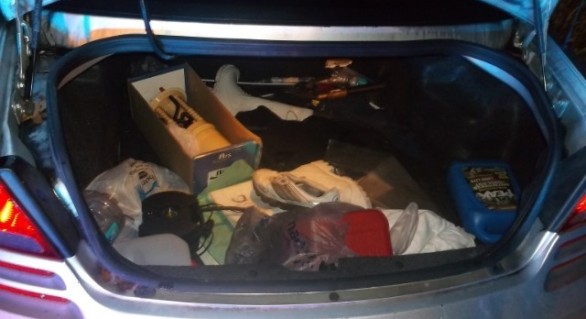 Congratulations to Breona Watkins! Ms. Watkins was stopped by police in Florida because of a broken headlight. However, she panicked and made a lot of really bad decisions. The first was worrying she would be ticketed for not having her baby secured in a car seat, so she asked someone in the car to hide the baby in the trunk by stuffing the five month old through the back seat door. Then she gave officers a fake name because she didn't have her driver's license. So, she got served up a large helping of driving violations along with giving false information and endangering her child. The lesson here is if you feel like you're about to end up in a bad sitcom with cascading lies leading to a big downfall, stop and reassess what you are doing.
Be sure to come back every weekend to vote for Idiot of the Week! Here is the list of the candidates Ms. Watkins beat. (We were kind of rooting for the zoo keepers who didn't know they were breeding two male hyenas for four years.)
The Candidates for October 6, 2014
Jason Pelletier: Arrested with his wife Stephanie after he posted grow report videos about their marijuana crop on Youtube. Funny thing: Cops watch Youtube, also.
Maruyama Zoo Keepers: As a zookeeper, it's always good to know the gender of the animals you are breeding. These keepers in Japan must have missed a few classes.
Addison Sears-Collins: One of the makers of Scroguard™, a piece of latex vaguely shaped like underwear with an odd hole in the front. When coupled with a condom, they claim it will protect against skin contact during sex which could pass the herpes virus, but also say it is not a medical device and does not meet requirements for protection.